2023 Munster Hurling Final Preview: Limerick beat Clare 
Limerick 1-22 Clare 1-21 Result
Watch the Full-Time Highlights of Limerick v Clare in the Munster Senior Hurling Championship Final here on #GAANOW pic.twitter.com/9dlpwcph9P

— The GAA (@officialgaa) June 11, 2023
More to follow
Preview
Get ready for an intense battle as Limerick and Clare face off in the highly anticipated 2023 Munster Hurling final. With a storied rivalry and a history of thrilling encounters, this match promises to be a spectacle for hurling fans. In this comprehensive preview, we delve into the teams' journey to the final, their recent championship meetings, and the intriguing storylines surrounding the clash.
Click here for live scores from Clare v Limerick
How They Reached the Final:
Clare showcased their resilience throughout the campaign, facing tough opponents along the way. Their path to the final included a hard-fought battle against Tipperary, where they fell short but displayed remarkable determination. A significant highlight was their earlier encounter with Limerick, where they pushed the defending champions to the edge, winning by just a narrow margin. Clare's victories against Waterford and Cork further solidified their position as contenders for the Munster title.
Limerick, as the reigning champions, had their fair share of challenges en route to the final. Their campaign kicked off with a hard-fought victory over Waterford, where they showcased their championship mettle. However, it was their meeting with Clare that proved to be a true test. The exhilarating clash saw both teams leave everything on the field, resulting in a loss. Limerick's resilience shone through as they triumphed over Tipperary and engaged in an epic encounter against Cork, securing their place in the final.
Last Five Championship Meetings:
The recent championship meetings between these two sides have been nothing short of spectacular. In the 2023 Munster 'round robin' stage, Clare pushed Limerick to the limit, with a thrilling encounter that ended in a narrow victory for Clare.
The 2022 Munster final was an epic battle that required extra time to determine the winner, with Limerick emerging victorious in a pulsating clash. In the previous meetings, both teams have showcased their skills and passion for the sport, leaving fans eager to witness their next showdown.
Key Facts and Figures:
Limerick, a dominant force in Munster hurling, is bidding to secure their 24th Munster title, aiming for a remarkable fifth successive triumph. The last team to achieve a five-in-a-row in Munster was Cork, who reigned supreme from 1982 to 1986. On the other hand, Clare aims to add another Munster title to their collection, having last tasted success in 1998. Despite several valiant efforts, they have fallen short in five finals since then.
Both teams boast exceptional talent and individual brilliance. Clare's Tony Kelly, a consistent top performer, has proven to be a scoring machine, accumulating an impressive 2-22, including frees, penalties, and '65s'. Aidan McCarthy has also contributed significantly to Clare's scoring prowess, registering 1-23. Limerick's Aaron Gillane has been a standout performer, amassing 0-25 points, primarily through frees. Diarmuid Byrnes has displayed his versatility, notching 1-16, including a penalty, and excelling in set-piece situations.
Intriguing Storylines:
As Limerick and Clare prepare to battle it out in the Munster final, several captivating storylines add an extra layer of excitement to the encounter. Limerick's quest for a fifth successive Munster title fuels their hunger to cement their legacy as one of the most dominant teams in recent history. They aim to emulate the incredible five-in-a-row achieved by Cork in the 1980s, a feat that further motivates their players and fans.
For Clare, the Munster title has remained elusive since their last triumph in 1998. Despite their consistent presence in the final stages, they have fallen short on five occasions. This year, they enter the final with renewed determination, aiming to break their title drought and establish themselves as a force to be reckoned with once again.
The clash between Limerick and Clare holds added significance as it marks the 60th championship game between the two counties. Limerick has historically held the upper hand, securing 37 victories compared to Clare's 20, with two matches ending in draws. The rich history and fierce competition between these teams ensure an intense battle on the field, as they strive to assert their dominance and claim bragging rights.
Interestingly, this final will be the third significant clash between Clare and Limerick this year. The teams previously met in the Allianz League, where Limerick emerged victorious with a scoreline of 1-27 to 2-18. In the Munster 'round robin' game, Clare turned the tables on Limerick, prevailing in a thrilling encounter with a scoreline of 1-24 to 2-20. This adds an extra layer of intrigue and anticipation, as both teams aim to break the deadlock and gain an upper hand in their head-to-head battles this season.
The clash of managerial titans also adds to the excitement of this encounter. John Kiely, in his seventh season as Limerick manager, has guided his team to great success, with a championship record of 25 wins, 3 draws, and 7 losses. Brian Lohan, in his fourth year as Clare manager, has instilled a sense of belief and resurgence within the team, boasting a championship record of 13 wins, 1 draw, and 7 losses. The tactical battles between these two experienced managers are sure to play a crucial role in determining the outcome of this final.
Team News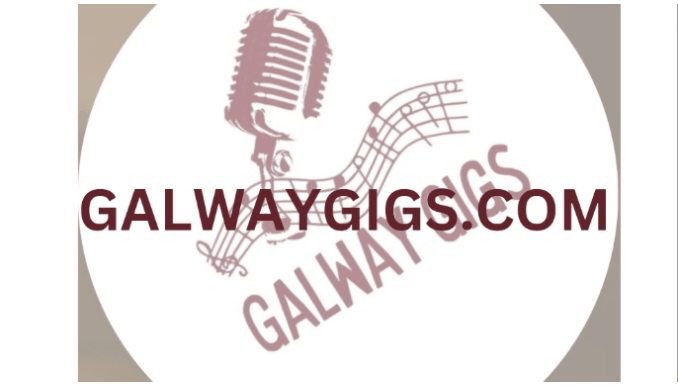 "Click to see all music and comedy gigs in Galway for the summer"
Conclusion:
As the 2023 Munster Hurling final approaches, anticipation and excitement reach fever pitch. Limerick and Clare, two hurling powerhouses, will clash in a bid to etch their names in Munster hurling history. With captivating storylines, a rich history of intense encounters, and talented individuals on both sides, this final promises to deliver a spectacle that will leave fans on the edge of their seats. The stage is set for an unforgettable battle, and the hurling world eagerly awaits the outcome of this epic clash between Limerick and Clare.
LiveScores Now Available at IrishScores.com