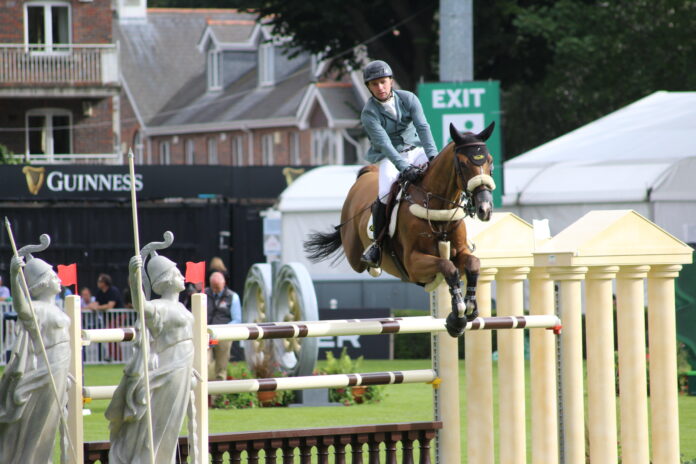 Sligo's Richard Howley and Consulent de Prelet Z won the Cashel Palace Hotel Stakes, the main class of the second day of the 2023 Dublin Horse Show.
The England-based rider and the 12-year-old gelding took the winner's cheque of €17,358 with a clear round in the jump-off, stopping the timer in 34.52 seconds.
Howley's compatriot Harry Allen, whose older brother Bertram won the earlier Speed Derby, was second with Calculatus, jumping clear in the jump-off round in a time of 36.85 seconds.
Greek rider Ioli Mytillineou, riding Levis de Muze, was third in 38.00, winning €7,890.
The next two positions went to Irish combinations, with Denis Lynch and Vistogrand fourth in 34.83, followed by 2018 winner Shane Sweetnam and yesterday's Sport Ireland Classic winner Out of the Blue Scf (36.80).
Howley's win was a first for Ireland in the class since 2018 when US-based Shane Sweetnam and Indra van de Oude Heiheof claimed victory by just 0.59 seconds.
It was only a fifth victory for the home nation since 2011.
Statistical information kindly provided by Equiratings.
LiveScores Now Available at IrishScores.com