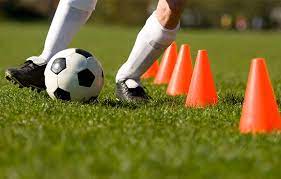 Football is a sport that requires a deep understanding of its many intricacies. From current form to transfers, football fans account for a lot when it comes to understanding the game. This knowledge can be leveraged to make a profit through football betting. However, to be successful at football betting, it is important to approach it with the right mindset and to understand the factors that can affect your success.
How to Find the Most Dependable Bookie in the Market
When seeking to capitalise on your football expertise, there are a few essential elements to take into account. Most importantly, it's essential that you consider the odds offered by the sportsbook; these indicate how likely an outcome is. By understanding how odds are calculated and how they fluctuate over time, you can make better-informed betting decisions.
Another crucial element when betting on football is the availability of lucrative promotions. Bookmakers typically provide sign-up bonuses, free bets and other incentives to attract new customers. By taking advantage of these profitable perks, you can increase your potential profits and minimise risks.
Finally, when selecting a bookmaker for football betting, it is essential to find one that provides comprehensive coverage of the football landscape. The top bookmakers will offer odds on various leagues and competitions so you can wager on matches of interest. Furthermore, an excellent bookmaker should offer various betting options including in-play wagering to help you capitalise on potential wagering opportunities as they arise.
Factors to Consider When Identifying High-Value Odds
When it comes to finding value in football betting odds, there are several elements that bettors must take into account. First off, team performance can have a major influence on their odds. Teams that have been winning matches may have shorter odds while those struggling may have longer ones. Key statistics such as goals scored, shots on target, possession, and defensive record can provide valuable insights into a team's performance.
The head-to-head record between two teams can also significantly influence their odds. At the same time, do take into account the context of previous matches, such as the level of competition or its significance for the particular league.
To gain a deeper insight into each team's performance, it is necessary to look beyond just the final scoreline and dig deeper into statistics. When analysing a recent performance, factors like injuries, suspensions and fatigue must also be taken into account. Furthermore, ability to replace key players should an absence occur are vital considerations.
When analysing a team's potential performance, it is important to consider the impact of new players on the team. Bettors should look for trends in a team's results following significant transfer activity or managerial changes to determine how new players may impact the team's performance. Additionally, it is important to consider the style and tactics of new managers and how they may affect the team's performance. By taking all of that into account bettors can make more informed decisions and make the most of their knowledge by spotting value in betting odds.
LiveScores Now Available at IrishScores.com