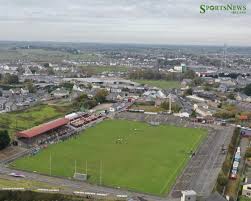 115 total views, 3 views today
With Westmeath as the defending Tailteann Cup champion, the stakes for the teams vying for a spot in the elite competition are higher than ever.
The division promises to be a tough fight, with teams easily shifting from promotion contenders to relegation contenders over the course of seven games.
There are also five new managers in the division, including Westmeath's Dessie Dolan, who is eager to lead the next generation of players to the same heights he did as a player.
Fermanagh has added former Tyrone All-Ireland winner Ronan O'Neill to their coaching staff, while Antrim has hired former All-Ireland winner Andy McEntee.
Cavan, who has been bouncing around the NFL for more than a decade, and Longford, who has spent eight of the last ten seasons in Division 3, are among the familiar faces in the division.
With a new manager in Paddy Christie, they'll be aiming for the Tailteann Cup.
Fans can expect to see some of the big shocks that have become synonymous with the qualifiers, as well as a few surprises along the way, as the competition heats up.
Division 3 is sure to be an exciting and unpredictable ride, with a defending champion and new managers.
Only time will tell who will win and earn a spot in the Sam Maguire race.
LiveScores Now Available at IrishScores.com