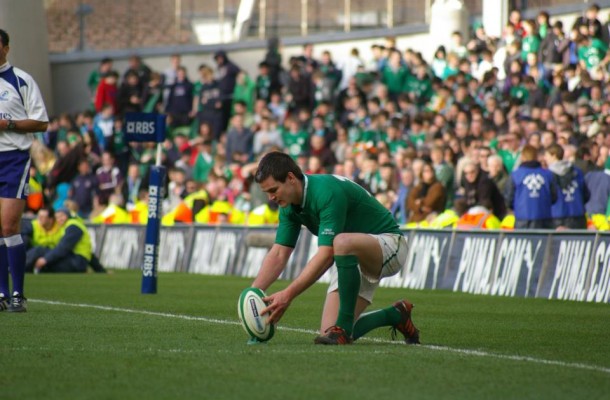 As we should all know by now, two rounds into the Six Nations tournament is far too early to crown a champion, but for the second year in a row.
Ireland's match against France might be the moment we look back on and say this is where the six nations were won. Check out Asia bet at https://betinasia.com/ and back Ireland if you believe their latest win against Ireland will lead them to grand slam glory.
The two teams are considered the best in this year's tournament and based on the drama these two teams have provided in previous years, many were excited at what the weekend might bring. Irish Fans were not left disappointed, though, as they emerged victorious winning 32-19. Now, it would appear that only winning the six nations will do now for the heroes in green.
There were eerie parallels to the 2022 run by Les Bleus. The Irishmen have now faced their closest championship rival at home in round two, then finish with a home game against the English, and in between these two games, they travel to Murrayfield to face the Scots. Wouldn't it be grand if the Scots could go unbeaten also so that we could see a match for the ages? Beating the English at home would be the dream way to win the six nations, so many Irish fans are understandably getting carried away about the future of Irish rugby.
Ireland Have Never Had it So Good
This might sound a tad dramatic, but Ireland Rugby might never have the chance to win the Six Nations and a World Cup in the same year. Usually, you have a flying all-blacks to contend with, as well as a good England, South African, or Australian side. This Irish team has already defied the odds beating New Zealand away, and now the pressure will be on them to make history.
Of course, this is high-level sport, and anything can happen on the day, but we must recognize that this is not just an opportunity of a lifetime. It is Ireland's greatest opportunity for glory ever.
Ultimately they need to win the Six Nations and go into the world cup believing they can win. If they will or not is a very different matter, but I, for one, will be backing them until I see a reason not to.
Ireland have been Impressive in their two wins so far
Ireland's point-of-contact movement was highly effective and appeared effortless in their win over Wales. All ball carriers had outstanding first halves, which completely shut off the Welsh fetchers. Many believed that if they could replicate this form against the French, they would succeed, which is what they ultimately did.
Players like Anthony Jelonch, Julien Marchand, and Gregory Alldritt were considered the biggest threat to Ireland's success on the weekend, and the tactics proved that the management believed this to be the case. These players were kept relatively tamed, allowing Ireland to take control of the game. Antoine Dupont was influential for France but wasn't enough to turn the result in France's favor.
Ireland is carrying the tag of being favorites very well; let's hope they keep believing they are the best team in the world.
LiveScores Now Available at IrishScores.com