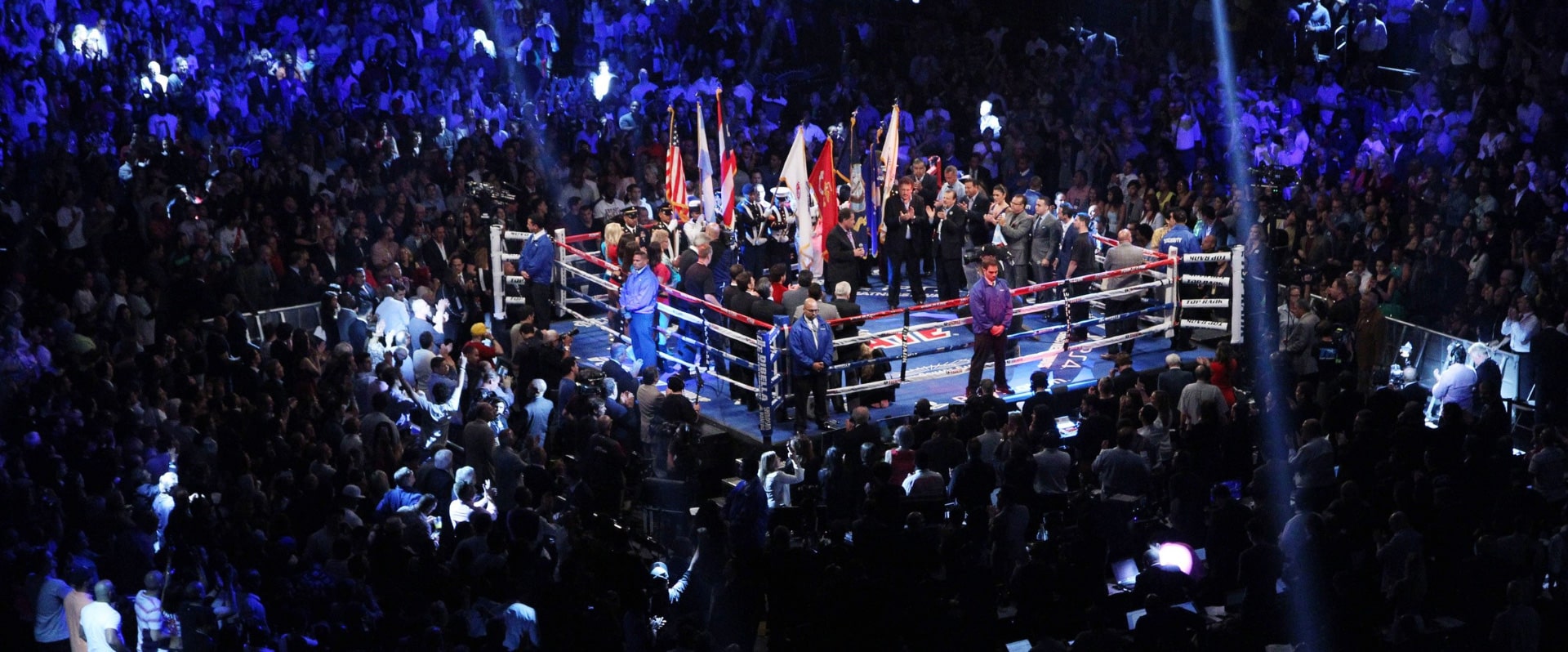 Excitement is in the air as Irish boxers gear up for the quarterfinals of the Olympic qualifier at the European Games.
Wednesdays matches promise to deliver intense battles and showcase the talents of the Irish fighters as they strive to secure their spots in the prestigious Olympic Games. Let's take a closer look at the thrilling matchups awaiting us on Wednesday.
Tokyo Olympic Champion Harrington had a split decision win over Sweden's Agnes Alexiusson with four of the five judges awarding in her favour.
Speaking after securing at least a bronze medal, and the all important Olympic qualification Harrington said; "I'm on cloud nine right now. I know that my face doesn't say I'm overjoyed. It's been a rollercoaster of emotions; to come back after my hand being raised it's just been incredible. To go home now and to celebrate with my small circle; with my family, with Mandy, I just can't wait."
On the remainder of the tournament in Poland she said; 'It's not over, I'm just going for the next fight round by round and wherever that takes me. The main thing is I'm back enjoying it again, and I've booked my seat on the plane to Paris. That was the goal coming out here."
Soon afterwards Amy Broadhurst; a regular at 63kg (non-Olympic event) was beaten by Great Britain's Rosie Joy Eccles in the 66kg category. The British fighter had come down from 69kg and secured the win and the Paris qualification place on split decision 3-2.
The tight fought match saw Broadhurst marginally win the first round, before Eccles edged the second and decisive third.
Jennifer Lehane was the first Irish boxer in action today, the DCU BC fighter from Ashbourne, Co. Meath, appearing in her first European Games, ultimately lost 5-0 to Bulgaria's Stanimira Petrova.
Afterwards Lehane had this to say; "She was a tough opponent, I know she has a lot of experience, she's been around the block a few times. It was valuable experience for me here; I got three good fights in, and I'll build on that for the next qualifiers, this isn't the end of the journey for me; and I live and I learn and I'll go again."
Like Broadhurst, Lehane will now have to wait for the 2024 world qualifiers for another shot at Olympic qualification.
Lightweight Dean Clancy became the second Irish boxer at these European Games to secure Olympic qualification, after he defeated Italian Gianluigi Malanga, in a unanimous 5-0 decision on the judges' scorecards.
The classy fighter, who is based in Sligo, set himself up by taking the opening round 4-1, and the second 5-0. He held on well to take the third 4-1 and with it an unanimous decision in the end.
He referred to that last round afterwards; 'It was hard to keep my cool in the corner. I still had three minutes and it's boxing, you know at the end of the day one punch can change it all so I just went and enjoyed it, and I still won that round."
On realising his dream of Olympic qualification Clancy said: 'It's massive; there's not many words I could say right now to sum it up, but it's definitely a dream come true since a young age. I'm so glad that my father came yesterday; he's supporting me there in the crowd. It's been a dream of ours since he first got me into boxing. I don't even know what to say, I'm absolutely thrilled."
He went on to say; "I went to the Youth Olympics in 2018, I got a taste of multi-sport events. I'm looking forward to the senior Olympics now to make the double. There's really no words that can describe it now. I can't even believe it – I'm going to the Olympics; I'm only 21!"
Walsh, who boxes out of Sean McDermott BC in Manorhamilton, Co. Leitrim, dedicated his win to his Grandad who sadly passed away at the weekend, and was being laid to rest today; 'That was for him. He's looking down happy, he was a massive supporter of mine. I hope he's proud of me."
Unfortunately Kelyn Cassidy bowed out of the Men's 80kg competition today, with a 3-0 defeat to Oleksandr Khyzhniak from Ukraine (the remaining two judges had the bout tied).
The Waterford man was impressive in the opening two rounds and with a ticket to the Paris Olympic Games on the cards. While he boxed aggressively in the final round he did receieve a warning, resulting in a unanimous win for the Ukrainian, and putting the Irishman's Olympic dream on hold until the world qualifiers next year.
Heavyweight Jack Marley has guaranteed himself at least a bronze medal at these Games, and even more importantly; a shot at securing Olympic qualification, by defeating Croation Marko Calic on a split decision in his quarter-final this afternoon (4-1).
The Sallynoggin man spoke afterwards; "Another step closer to the dream; we're nearly there. It's always been like that; I never look past any fights; even just the thought of it because the minute you think past; you're gone, so just need to focus on what is in front of you."
"That was a good fight there; I enjoyed that today, and then tomorrow morning I'll look at the next one. I knew it was going to be tough; he's a veteran, I had to be clever around the ring; he knows every inch of that ring, so I'm happy with that one."
LATER
In the evening session at the Boxing Daina Moorhouse, and Michaela Walsh can also secure Olympic qualification berths should they win.
Middleweight Aoife O'Rourke is the final Irish fighter up this evening but as with Marley she would have to win a semi-final to secure a place in Paris.
In Badminton Nhat Nguyen plays his final group game in the Men's Singles, having secured progression to the quarter-finals yesterday.
Joshua Magee and Paul Reynolds will also play in their final encounter Men's Doubles group stages against Azerbaijan, with Women's pairing of Kate Frost and Moya Ryan up against Efler and Lohau of Germany.
All of the action from the European Games can be viewed live HERE
AFTERNOON RESULTS Wednesday 28th June 2023
Boxing
Men's 63.5kg, Quarterfinals OLYMPIC QUALIFIER, Dean Clancy (IRL) BEATS Gianluigi Malanga (ITA) 5-0
Men's 80kg, Quarterfinals OLYMPIC QUALIFIER, Kelyn Cassidy (IRL) Beaten by Oleksandr Khyzhniak (UKR) 3-0 (2 judges were tied).
Men's 92kg, Quarterfinals, Jack Marley (IRL) BEATS Marko Calic (CRO) 4-1, advances to the semi-finals
EVENING SCHEDULE – Wednesday 28th of June 2023
(all times in Irish time, with local time in brackets)
Fencing (Tauron Arena)
Team Men's Sabre, Table of 4 (Pl. 13-16), IRE V SLO
Badminton
14:30 (15:30) Men's Singles Group, Nhat Nguyen (IRL) V Mark Caljouw (NED)
16:00 (17:00) Men's Doubles Group, Joshua Magee/Paul Reynolds (IRL) V Qowimura/Dwicahyo (AZE)
17:00 (18:00) Women's Doubles Group, Kate Frost/Moya Ryan (IRL) V Efler/Lohau (GER)
Boxing
17:50 (18:50) Women's 50kg, Quarterfinals OLYMPIC QUALIFIER, Daina Moorehouse (IRL) V Wassila Lkhadiri (FRA)
17:45 (18:45) Women's 57kg, Quarterfinals OLYMPIC QUALIFIER, Michaela Walsh (IRL) V Melissa Juvonen Mortensen (DEN)
18:30 (19:30) Women's 75kg, Quarterfinals, Aoife O'Rourke (IRL) V Love Nelli Holgersson (SWE)
Women's 50kg Quarterfinals:
Daina Moorehouse from Ireland is set to clash with Wassila Lkhadiri from France in the women's 50kg quarterfinals. Both fighters will showcase their skills and determination in this Olympic qualifier. Moorehouse's agility and precision will be crucial as she aims to emerge victorious and secure her place in the next round.
Women's 57kg Quarterfinals:
Michaela Walsh, an Irish boxing talent, will go head-to-head against Melissa Juvonen Mortensen from Denmark in a thrilling quarterfinal contest. Walsh's speed and accuracy will be on display as she fights for her Olympic qualification. The match promises to be an intense battle between two highly skilled athletes.
Women's 75kg Quarterfinals:
Aoife O'Rourke from Ireland faces Love Nelli Holgersson from Sweden in the women's 75kg quarterfinals. O'Rourke's strength and determination will be put to the test in this crucial matchup. A victory in this fight would propel O'Rourke closer
Boxing
12:00 (13:00) Women's 54kg, Quarterfinals OLYMPIC QUALIFIER, Jennifer Lehane (IRL) V Stanimira Petrova (BUL)
12:15 (13:15) Women's 60kg, Quarterfinals OLYMPIC QUALIFIER ,Kellie Harrington (IRL) V Agnes Alexiusson (SWE)
12:45 (13:45) Women's 66kg, Quarterfinals OLYMPIC QUALIFIER, Amy Broadhurst (IRL) V Rosie Joy Eccles (GBR)
13:45 (14:45) Men's 63.5kg, Quarterfinals OLYMPIC QUALIFIER, Dean Clancy (IRL) V Gianluigi Malanga (ITA)
14:30 (15:30) Men's 80kg, Quarterfinals OLYMPIC QUALIFIER, Kelyn Cassidy (IRL) V Oleksandr Khyzhniak (UKR)
14:45 (15:45) Men's 92kg, Quarterfinals, Jack Marley (IRL) V Marko Calic (CRO)
17:50 (18:50) Women's 50kg, Quarterfinals OLYMPIC QUALIFIER, Daina Moorehouse (IRL) V Wassila Lkhadiri (FRA)
17:45 (18:45) Women's 57kg, Quarterfinals OLYMPIC QUALIFIER, Michaela Walsh (IRL) V Melissa Juvonen Mortensen (DEN)
18:30 (19:30) Women's 75kg, Quarterfinals, Aoife O'Rourke (IRL) V Love Nelli Holgersson (SWE)
Watch live on Europeangames.tv
LiveScores Now Available at IrishScores.com